Back to Journal
Nun komm! Music for Advent and beyond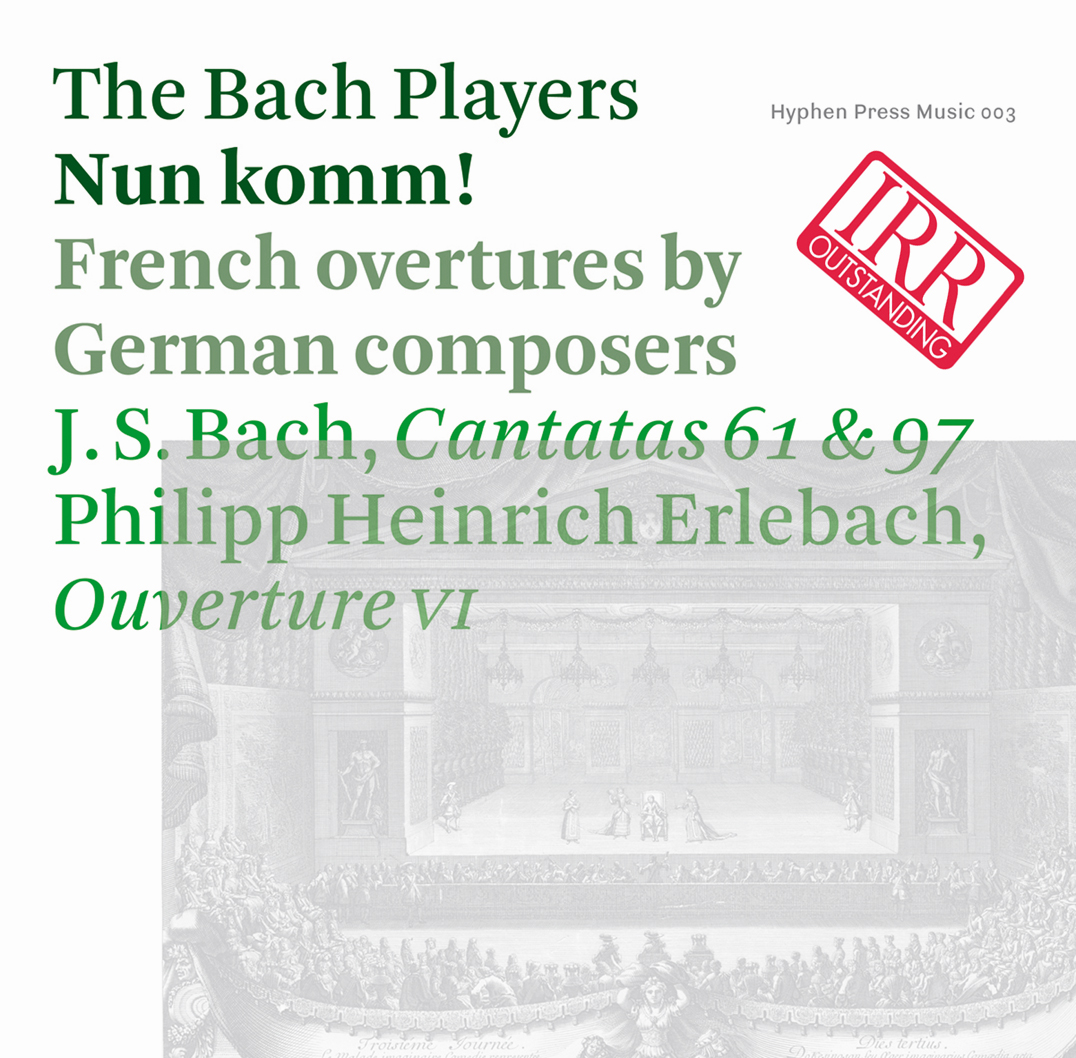 The press release for our concert in London later this month.
In their concert at St John's Downshire Hill, Hampstead, on Saturday 28 November – the day before Advent Sunday – The Bach Players present a programme built around the Advent cantata 'Nun komm, der Heiden Heiland' ('Now come, Saviour of the Gentiles'). Like so many of Bach's cantatas, this thrilling work packs an extraordinary range of content into a short sequence of movements. The concert's other cantata, 'In allen meinen Taten' ('In all that I do') forms a musical partner to 'Nun komm' in its use of the French overture form. The overture theme is continued in a suite by a predecessor of Bach, Philipp Heinrich Erlebach. The choral melody of 'In allen meinen Taten' is that of the beautiful and famous 'Innsbruck ich muss dich lassen', which will be sung a capella by The Bach Players' four singers.
It is now two years since The Bach Players started their series at St John's Downshire Hill. The group is self-organized and plays without a conductor. It is made up of leading British and Continental-European Baroque musicians, who have packed international schedules. Almost all of them took part in Sir John Eliot Gardiner's Bach Cantata Project of 2000.
Why do they choose to play in a local church, rather than King's Place or the Wigmore Hall? It is indeed a matter of deliberate choice. The Bach Players' core repertoire of sacred music demands to be played in a church. But further, St John's is one of the best venues in London acoustically. Its comfortable, intimate seating is superior to that of any of the Central-London halls.
Putting on its own concerts allows the group autonomy in the content of what it does, and also in how the evening is run. Before the concert and in the interval, drinks are served and there is a chance to buy the group's CDs. You will probably see a friend or neighbour whom you haven't bumped into for a while. The Bach Players' concerts at St John's are, in the words of one critic, like 'a gathering of friends, on which the audience eavesdrops: an atmosphere that produces consistent outstandingly musical performances'.
In the days following this concert, at St Michael's Church, Highgate, The Bach Players will record their third CD, 'Nun komm!' which will be made up of pieces from this concert. This will be released in 2010 by another autonomous, local enterprise: Hyphen Press Music.