About The Bach Players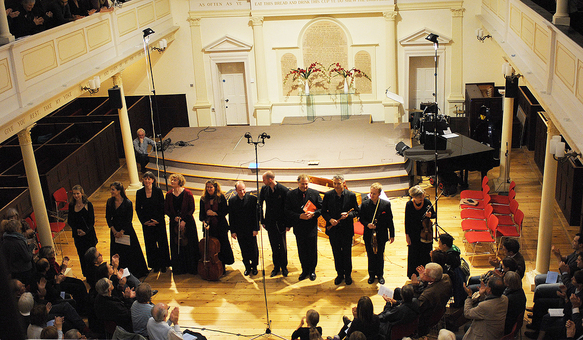 .
The Bach Players is a group of singers and players known for their engaging programmes of seventeenth- and eighteenth-century music. According to needs, the ensemble varies in size from three to twenty-five musicians. In their concerts The Bach Players make links between composers, national styles, and developments in music – to provide a wider context in which to present the famous composers of the time. They play on original instruments, and all vocal music is sung in its original language. When singers are involved they are part of the group and not 'add ons'. They work without a conductor. Their concerts are lively, informal events in which the musicians engage actively with their audiences.
Founded in 1996 by Nicolette Moonen, the group's artistic director, at first their main focus was on J.S. Bach's sacred cantatas, performed with small forces. Gradually horizons were expanded to a broader picture of Bach's time and the circumstances in which these pieces were composed. Experience has shown that old music comes alive when put in context, and when questions are posed.
A regular concert series was started in London in 1997. This series was then twinned with a venue in Norwich. Aside from its own concert series, they have also toured widely in the UK, Ireland, and continental Europe.
In 2007 The Bach Players made their first recording, on the Hyphen Press Music label. The group then issued a CD every year until 2015. Each recording is based on a theme, and it tells a musical story. Two further CDs, of French chamber music, were made for the Coviello label.
In 2023 the group's activities were drawn to a close, as Nicolette Moonen explained in her letter to supporters, here.