Back to Journal
At The Wallace Collection, London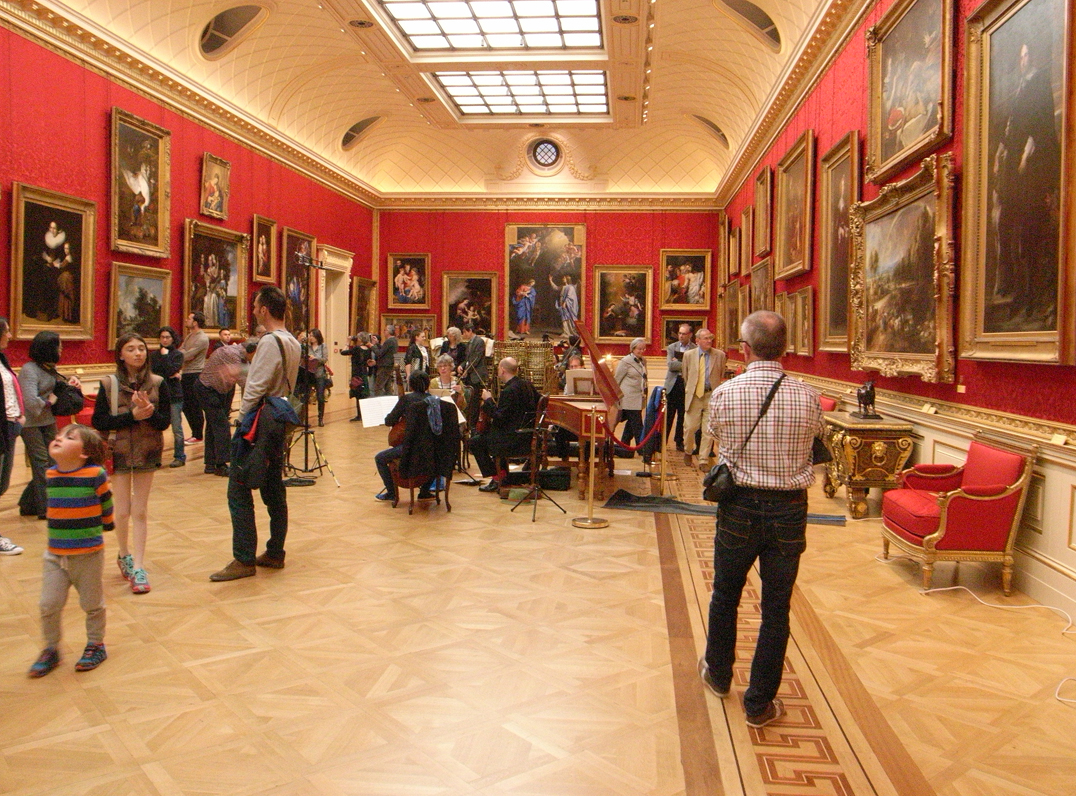 Last Sunday, sharing the platform with the harpsichordist Béatrice Martin, we played works by Élisabeth Jacquet de La Guerre. The concert was given in The Wallace Collection, as part of the London Festival of Baroque Music, whose theme this year is 'Women in Baroque Music'. This was the first time that the LFBM (or its predecessor, the Lufthansa Festival of Baroque Music), had held a concert at a venue of this kind. All 200 seats had been sold a month in advance. It was wonderful to play surrounded by art of exactly the time of the music and in a space of regal splendour. An edited version of the concert will be broadcast in BBC Radio 3's Early Music Show on 31 May.
In rehearsal: Béatrice Martin, Nicolette Moonen, Silas Wollston, Oliver Webber, Reiko Ichise, and members of the public.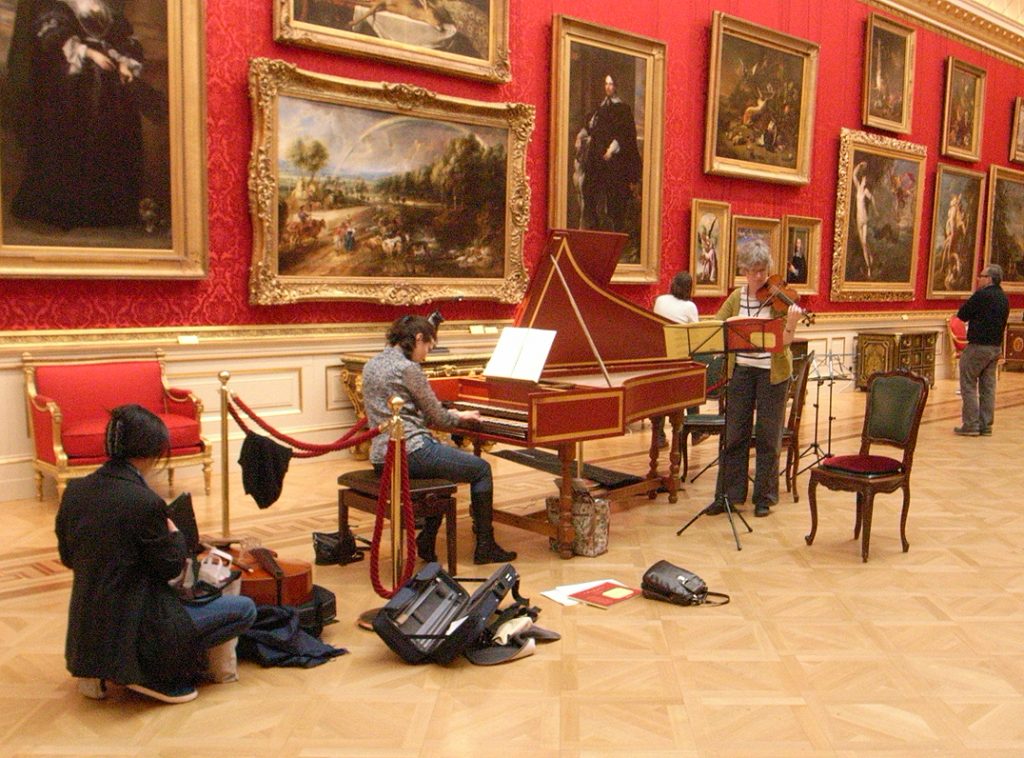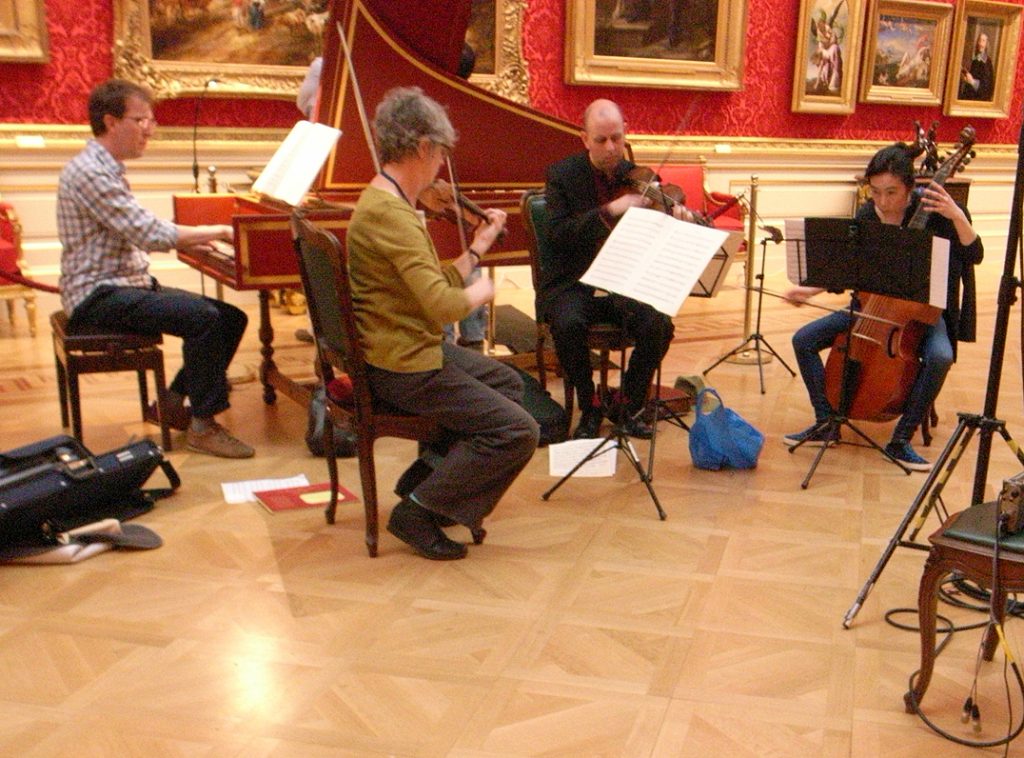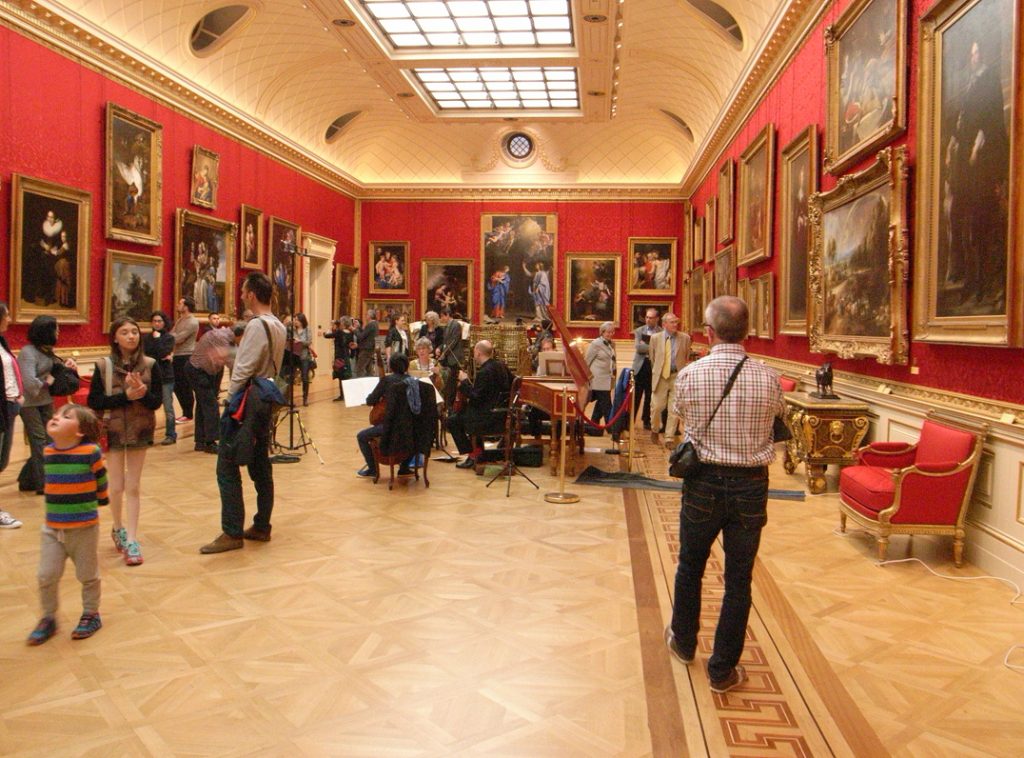 Our faithful photographer Andrea Liu has posted photos on this Flickr page.