Back to Journal
'Bach and before' at St John's Downshire Hill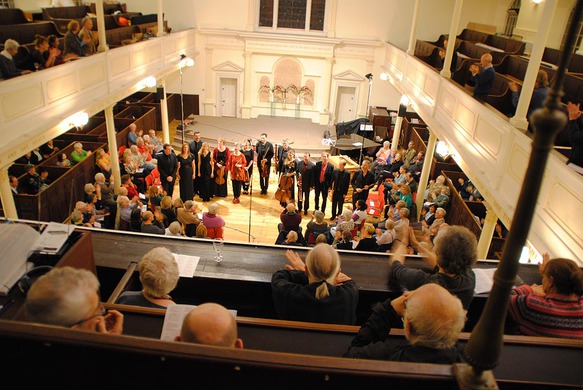 We have been wrapping up our 'Bach and before' project – concerts in Norwich and London, and then last week the recording sessions for what will be a CD of the music. We had an enthusiastic reception at both concerts, with probably our largest ever audience numbers in these two churches. The photographs taken from the gallery at St John's Downshire Hill may suggest something of the atmosphere at this outstanding venue.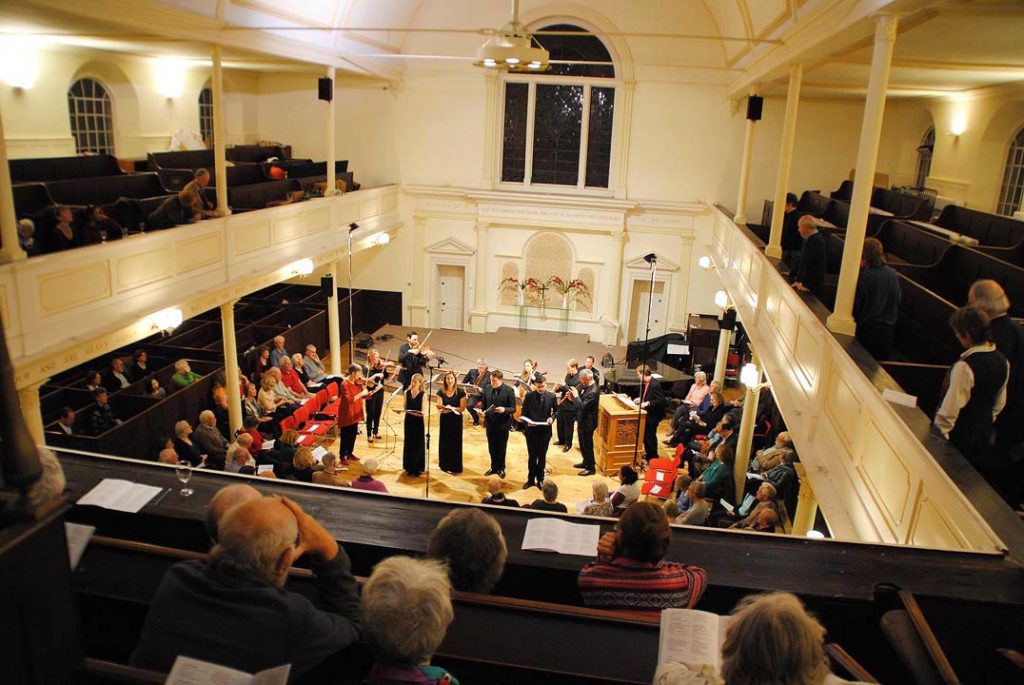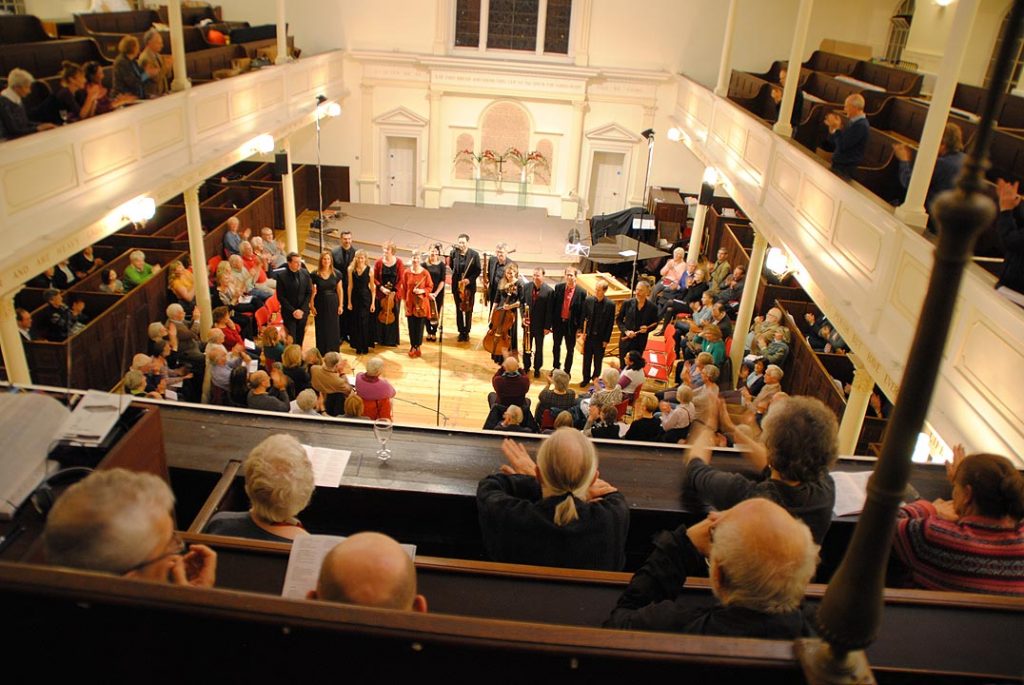 Some pictures of the opening chorale of the Bach cantata, 'Die Elenden sollen essen', recall something that Hugh Keyte wrote about a concert we gave in 2010:
soloists ideally matched, and constituting a full and sufficient demonstration of the rightness of one-voice-per-part. Never for a moment did one feel the need for more volume; there was never that weird disparity of scale between solo and choral numbers which can make conventional performances so subtly unsatisfying: and the most gifted conductor with the most virtuosic choir could never have elicited the variety and quick-fire interaction that these quartets of intelligent singers brought to bear.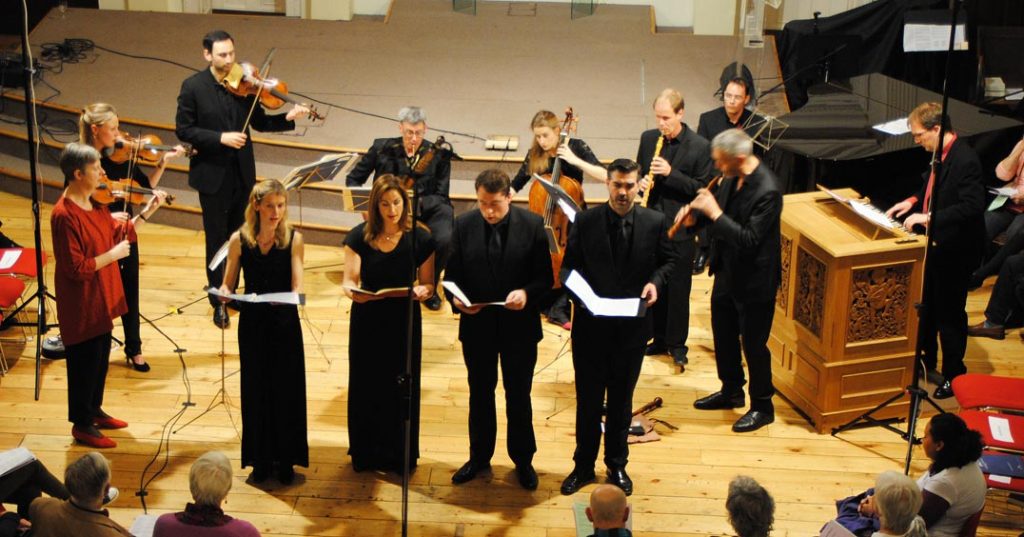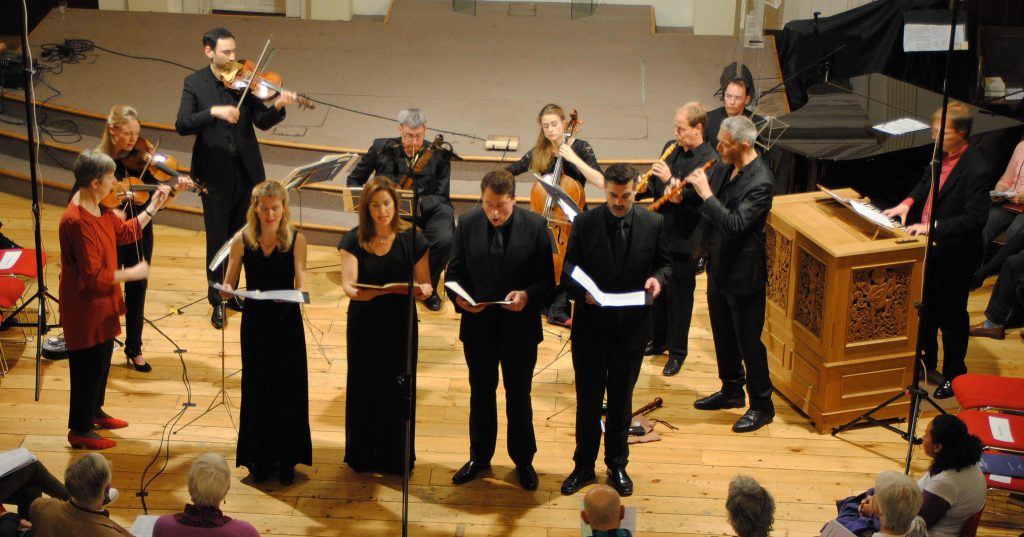 For the full review, see here