Back to Journal
Sixteen years ago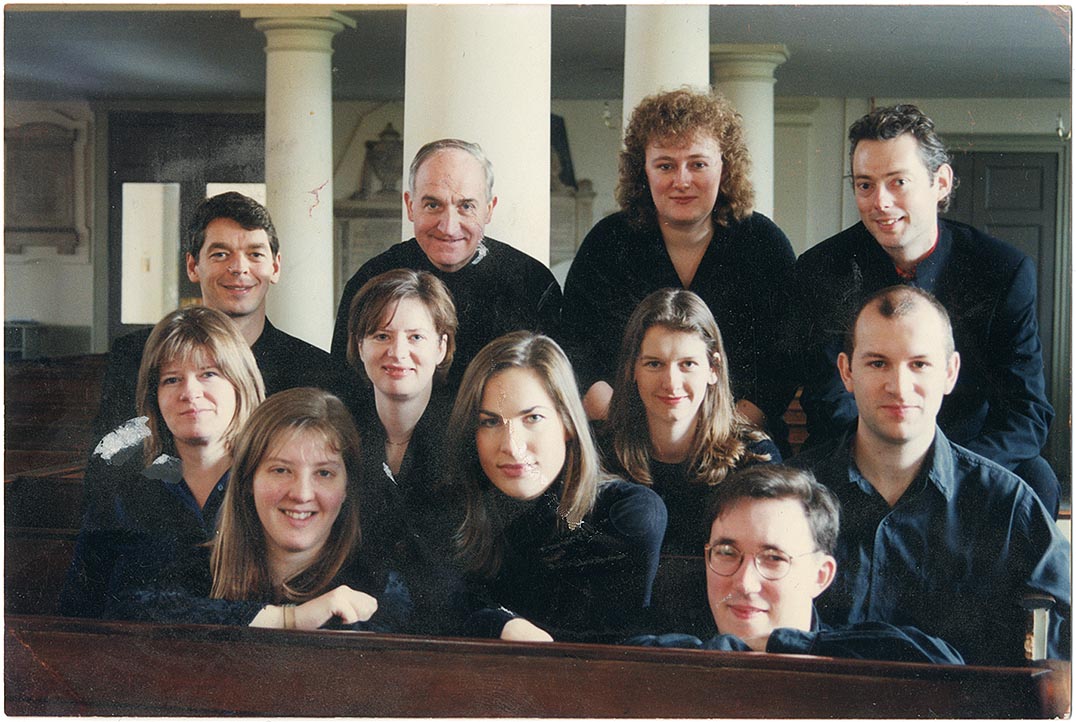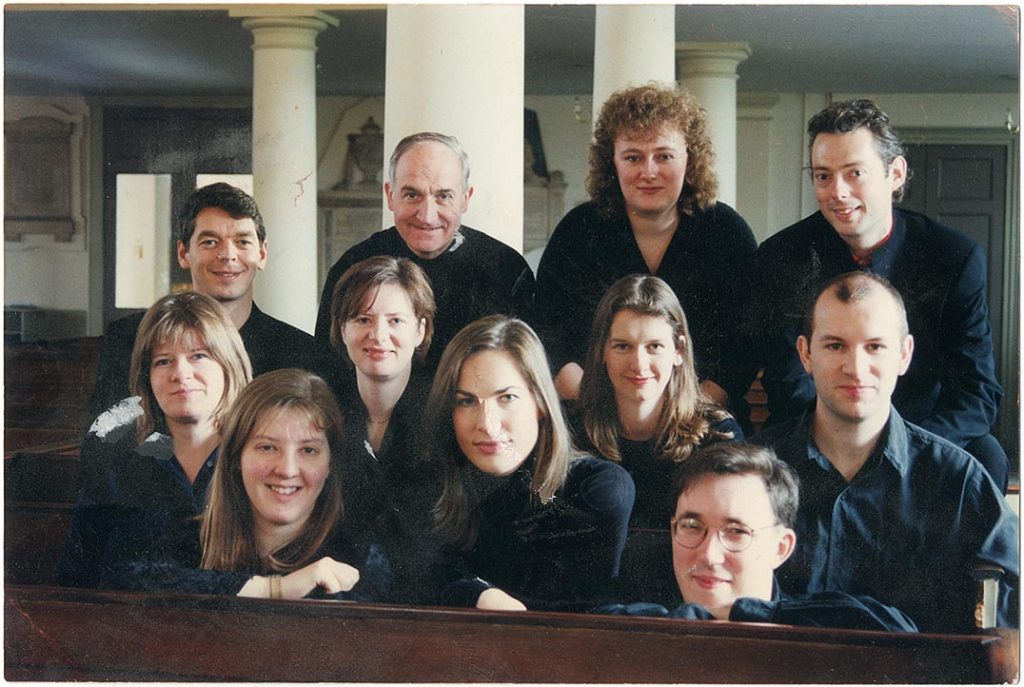 We recently rediscovered this photo of the early Bach Players, at St John's Wood Parish Church, London, in November 1999.
The musicians are:
[Back] James Eastaway, Trevor Jones, Jane Rogers, Mark Padmore
[Middle] Elizabeth Bradley, Nicolette Moonen, Sally Bruce-Payne, Rachel Elliott, Thomas Guthrie
[Front] Alison McGillivray, Rodolfo Richter

The photographer was the oboist Mark Radcliffe.
This print, which had been used as a bookmark, suffers from some cup-stains (here photoshopped out).
For more pictures – in black and white prints – of the young Bach Players, also taken by Mark, see here