Back to Recordings
Bach's library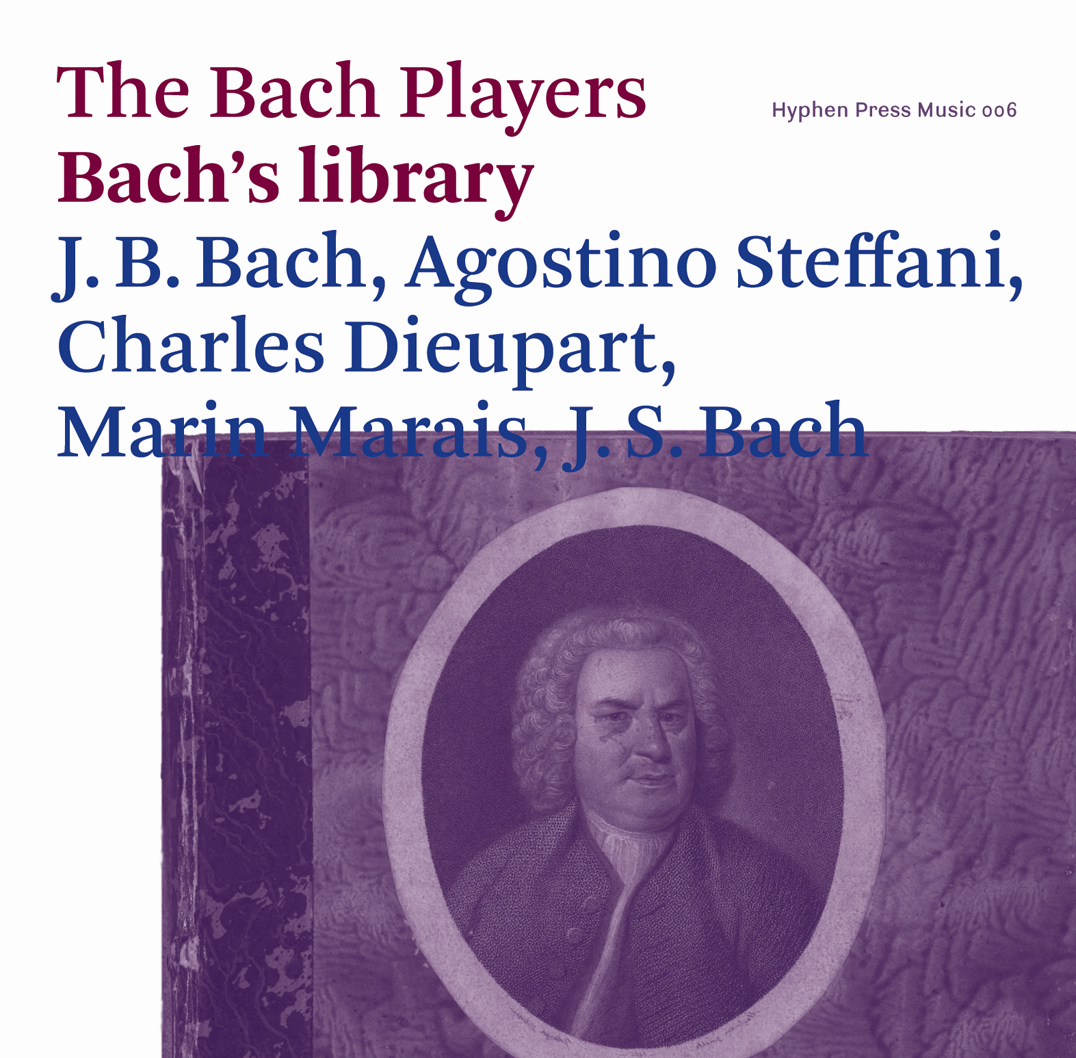 Update Required
To play the media you will need to either update your browser to a recent version or update your
Flash plugin
.
Update Required
To play the media you will need to either update your browser to a recent version or update your
Flash plugin
.
sample 1

Ouverture from Charles Dieupart's Suite no. 6 in F minor

sample 2

Air, from Marin Marais's Symphonies de l'opéra d'Alcide

playing time

59:12
This is a selection of pieces that J.S. Bach had in his library and which provide a context for his celebrated Orchestral Suite in B minor. Some of these works J.S. Bach copied in his own hand (Dieupart, Johann Bernhard Bach, and Steffani), and one exists in his brother Christoph's hand ('Alcide' by Marais, in arrangement for harpsichord). The Bach Players provide a perfect entertainment and throw light on the importance of the French style to J.S. Bach and his German contemporaries.
The music
Johann Bernhard Bach (1676–1749): Ouverture no. 2 in G major
Charles Dieupart (c.1667–c.1740): Suite no. 6 in F minor
Agostino Steffani (1654–1728): Ouverture 'La Tempête'
Marin Marais (1656–1728): Symphonies de l'opéra d' Alcide mises sur le clavecin par un très habile homme
J.S. Bach (1685–1750): Ouverture no. 2 in B minor (BWV 1067)
The musicians
The Bach Players:
Marion Moonen flute
Nicolette Moonen violin & director
Rachel Isserlis violin
Rachel Stott viola
Jonathan Manson cello/gamba
Silas Wollston harpsichord
Lynda Sayce theorbo
Recording & production
Produced by Roy Mowatt
Sound-engineered by Alan Mosley
Recorded at St Michael's Church, Highgate, London, 2 to 4 July 2012
Presentation
A 24-page booklet accompanying booklet includes an essay on the music by Graham Sadler, and tributes by Marcelle Benoit and Nicolette Moonen to the musician and music-historian Norbert Dufourcq (1904–90), to whom the CD is dedicated. All these texts are given in English and French. The CD and booklet are held in a packet made of card and without any plastic.
Reviews
… this is an exemplary release. Graham Sadler's note both explains the rationale of the programme and draws attention to notable musical details, and the lively performances back him up. I applaud with some relief the either/or decision with regard to the use of harpsichord and theorbo for the continuo and the one-to-a-part performances of the 'orchestral' items emphasise the absolute validity of this approach and sonority. Much of Bach's music, like the suite recorded here, is so familiar that we can easily overlook just how brilliant it is. Playing like this is a timely reminder, and programming like this also serves to emphasise that he and it didn't just happen.
David Hansell, Early Music Review, April 2013
[on the Johann Bernhard Bach] charming music elegantly performed by The Bach Players … a lively performance of Bach's B minor flute suite … This series of contextual explorations by The Bach Players has been consistently interesting and engaging.
Andrew McGregor, CD Review, BBC Radio 3, 20 April 2013