Back to Reviews
'Bach and his rivals' reviewed in Early Music Today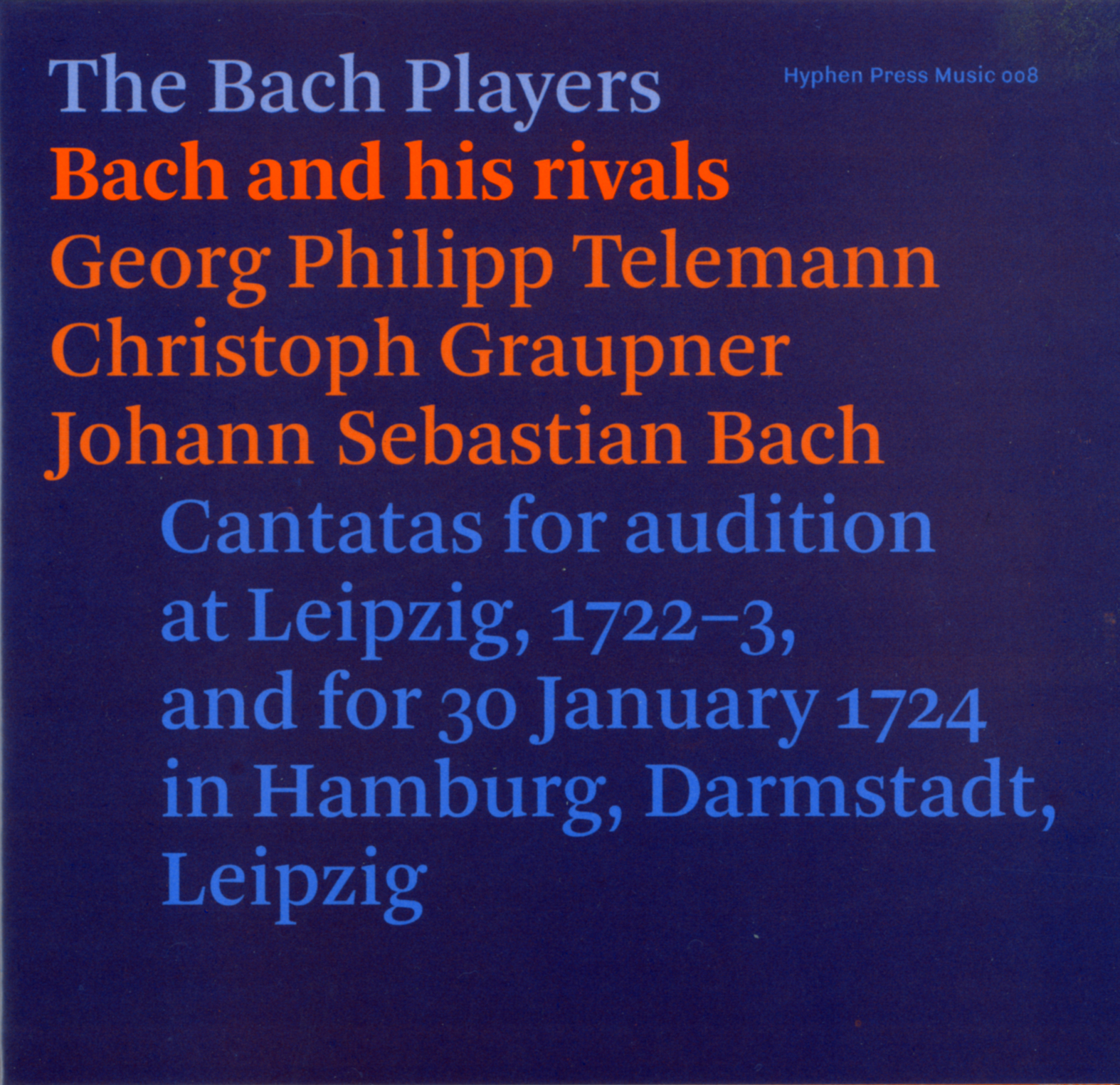 Adrian Horsewood reviewed our CD 'Bach and his rivals' for Early Music Today. He gave it five stars out of five.
The unforeseeable consequences a seemingly small decision can entail have long been the subject of historical discussion: Pascal famously remarked that 'if Cleopatra's nose had been shorter, the whole history of the world would have been changed.' Similarly, how different would the history of Western classical music be if, on the death of Johann Kuhnau in 1722, the Leipzig town councillors had managed to hire to succeed him as Thomaskantor either of their preferred candidates (Georg Philipp Telemann and Christoph Graupner) and had not resorted to the man who came third – Johann Sebastian Bach. This latest recording from The Bach Players gathers the audition pieces by each composer and couples them with the cantatas written by each for the same Sunday roughly a year later.
It's a marvellous concept and serves to show why Telemann and Graupner were so highly thought of: the former is light and urbane, influenced by the French style; the latter's style is grander, stemming from his associations with the opera and the court. And Bach? Well, he's sui generis – it's difficult to ignore hindsight, but even in his audition cantata one feels a presentiment of what was to lie ahead in his 27-year tenure in Leipzig. The performances by The Bach Players are at their customary exemplary level; the continuo group is quite excellent. The stand-out performances, however, come from the four singers, of whom bass Matthew Brook is just slightly primus inter pares. For a sense of why the right decision might have been made after all, listen to Bach's cantata 'Jesus schläft, was soll ich hoffen?': some lovely wind playing and spirited strings are complemented by outstanding singing, not least by tenor Simon Wall in a flying trapeze of an aria.
Early Music Today, December 2015 – February 2016