Back to Reviews
'Venice to Hamburg' reviewed in Early Music Today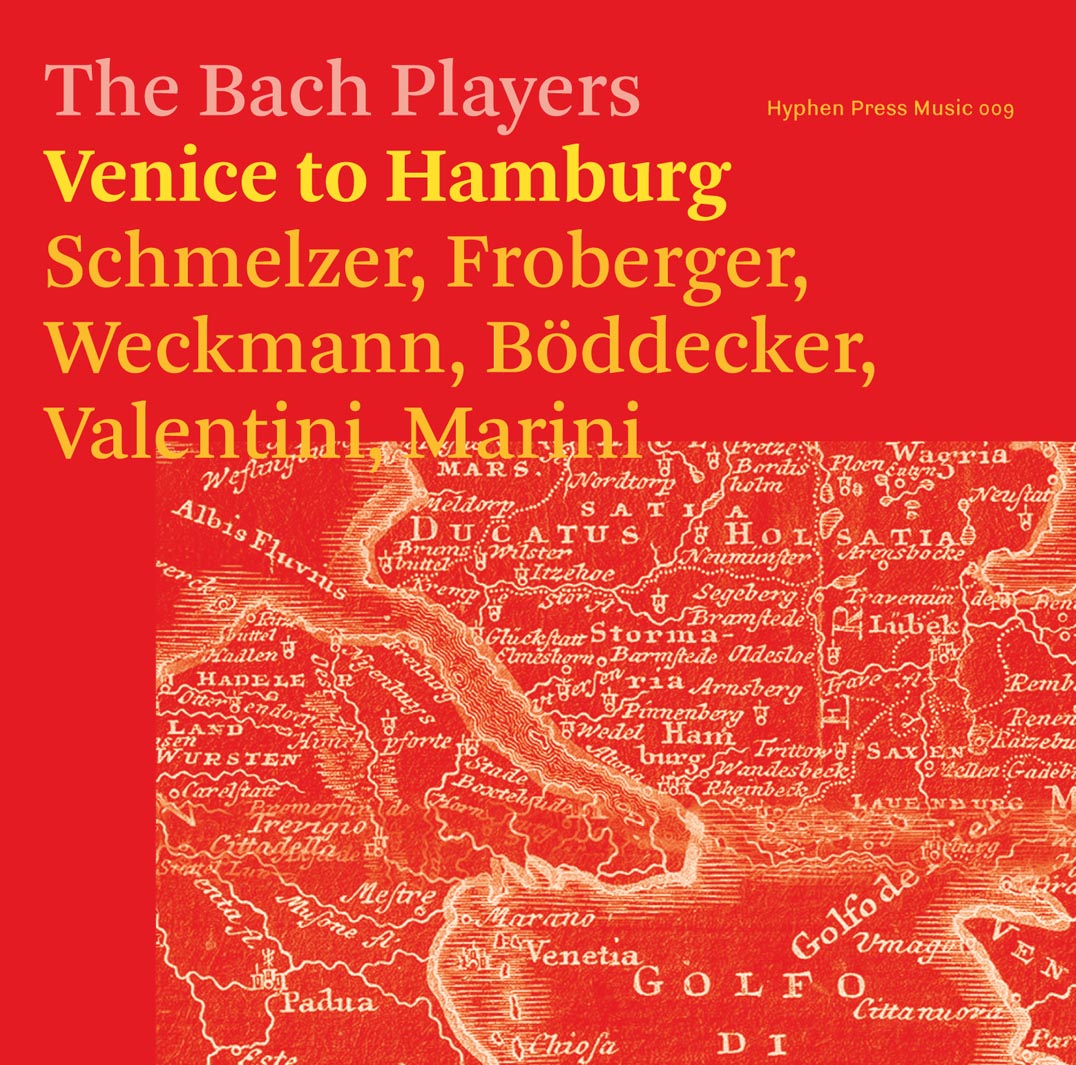 Nicholas Anderson reviewed (with five stars) our CD 'Venice to Hamburg' for Early Music Today.
The Bach Players are distinctive for their stylish playing, their imaginative programme ideas and for the eyecatching designs of their packaging. This new release, whose title, is – coincidentally – an apposite companion to the disc of sonatas by Johann Michael Nicolai and others played by Passamezzo Moderno and reviewed in these pages. Both albums include sonatas by Marini, Schmelzer and Weckmann, but while Passamezzo Moderno fields two violins in each work, The Bach Players have chosen works that call for a wider variety of instrumental colours, including solo harpsichord toccatas by Froberger and Weckmann.
The least familiar items are a Sonata for violin, cornettino, sackbut, dulcian and continuo and a Canzon for cornetto, sackbut and continuo by Giovanni Valentini. The Baroque period is liberally seasoned with Valentinis – most unrelated to one another. This one hailed from Venice but travelled to Vienna where he became Kappellmeister to the Habsburg court. Giovanni was a prolific composer and if these modest pieces are anything to go by we should look forward to hearing more of him. The episodic Sonata is introduced by each instrument in turn: dulcian, violin, sackbut and cornettino, then proceeds with dialogue interspersed with lively solos. The disparate character of the instrumental colours is wonderfully well captured by the recorded sound and this is a rewarding feature throughout the programme. Together these pieces, along with the remainder of the disc, provide a celebration of the Italian-born 'stylo fantastico', where strict contrapuntal discipline jostles with compositional freedom and where bold, cutting edge harmonic ideas and colour contrasts play their part. It reached a peak in late seventeenth-century Germany with Froberger, Schmelzer and Weckmann providing striking examples. Altogether a splendid release.
Early Music Today, June–August 2016